Product Updates
Since our last news update, we've been working hard on releasing new features and improving existing ones for the Drag & Drop editor. Here's a recap of the most significant updates and a taste of what's to come.
30+ new page templates
Our designers have been busy! We created 30+ new page templates and categorized them to save you even more time. You'll see them when you're creating a new page.
Available on all licenses.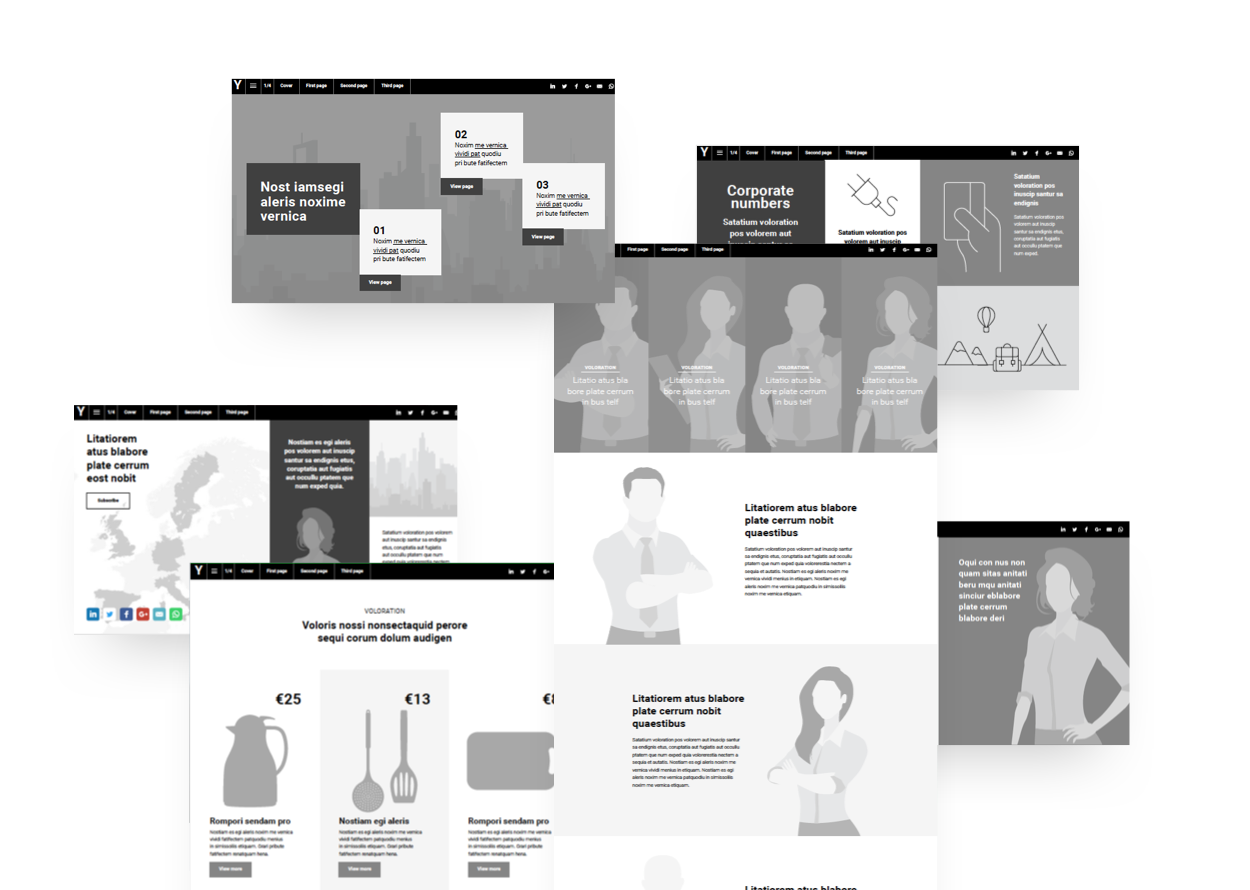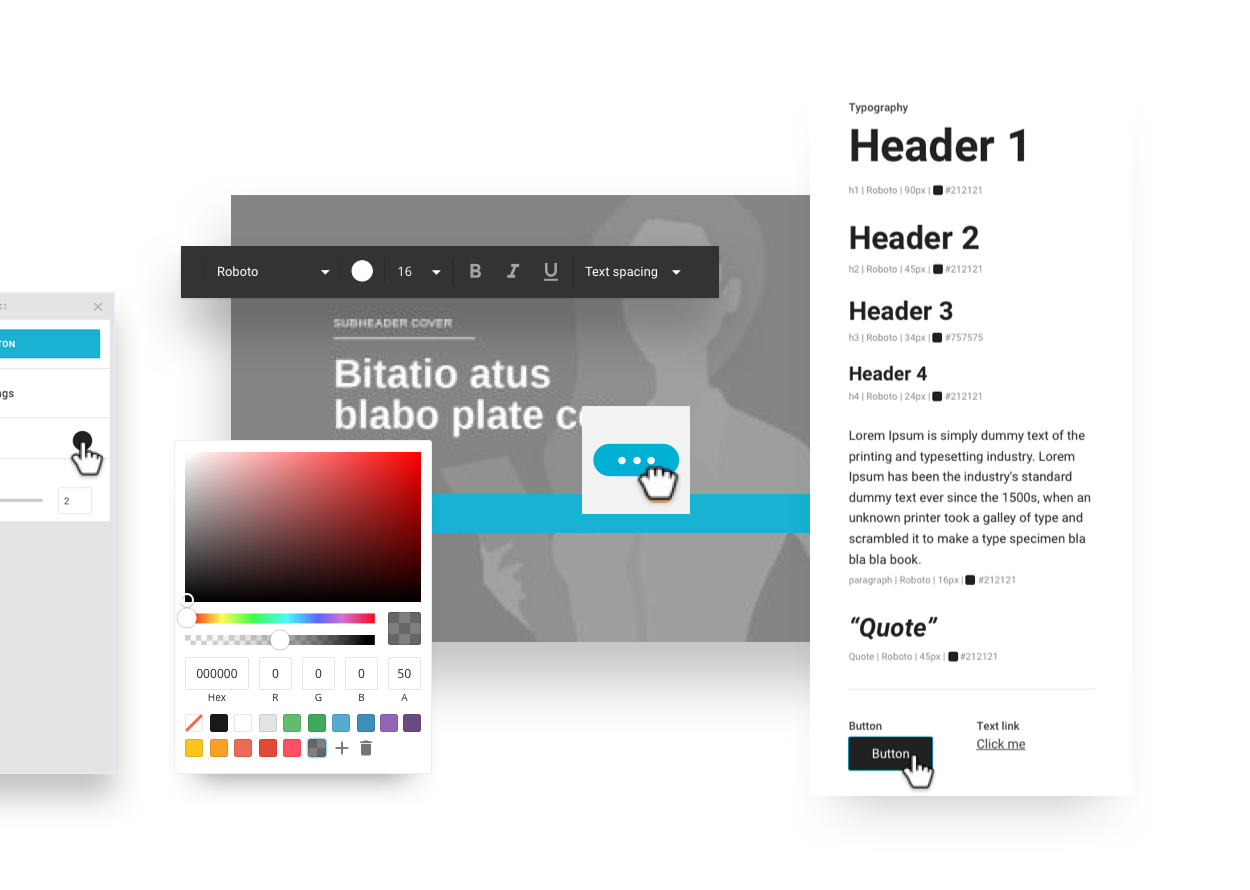 Styling buttons and quotes just got much easier
You can now style your buttons and quotes from one central location via the Theme panel.
Available on all licenses.
Upload your own SSL certificate and secure your content
We've introduced new functionality for uploading SSL certificates so you can securely host publications on your own domain. Access it via the Publishing Settings. Find out how it works here: Setting up SSL for a custom domain.
Available on the Advanced license and up.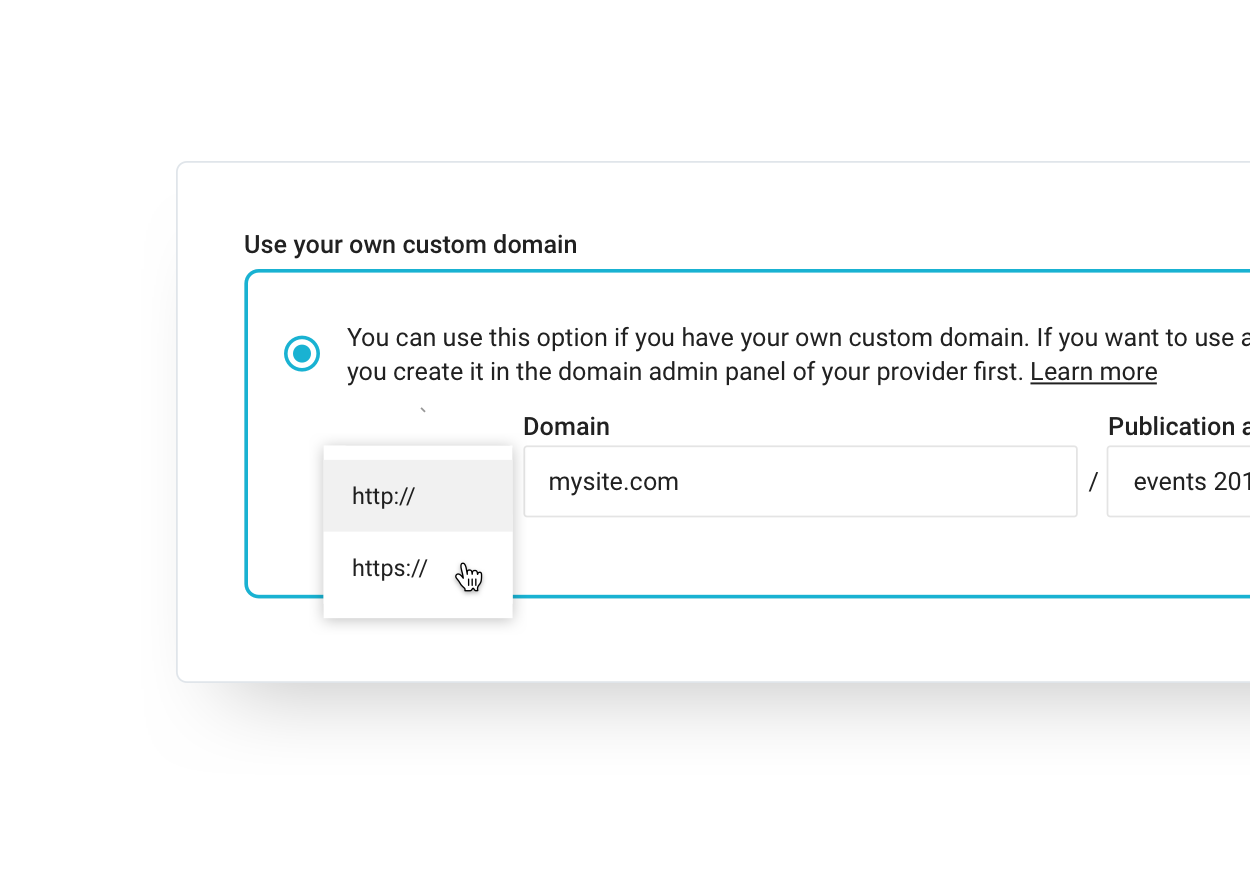 Did you know?
We publish release notes for every update on the Product Updates page on our website. Visit it regularly if you want to keep up with the latest improvements.
See the new updates in action
Ready to try these new features out? Log in now to take a look at your performance metrics or start a new project using our big selection of new templates!